God's Voice
through his word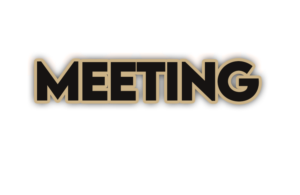 25
NOVEMBER 2023
2PM
LONDON TIME
The link to join the Zoom Meeting with Racine on November 25 2023 has been sent to the email you used to register.
Please check your email and your spam folder.
The registration form is now closed.
You will still be able to watch event live on YouTube and Facebook.
Do you have a heart question for Racine? 

Is your heart ready for a revelation of the Kingdom of God through His Word, by His Spirit?

Is your spirit open to hear the voice of God though prayer? 
Join Racine & Ruth Bousso for AN INTERACTIVE QUESTION & ANSWER SESSION Saturday November 25, 2023 – GOD'S VOICE THROUGH HIS WORD at 2PM (London Time).

3 STEPS: 
1. REGISTER FOR THE MEETING (FREE)
2. SUBMIT YOUR QUESTION (If you have one)
3. PREPARE YOUR HEART FOR YOUR APPOINTMENT WITH GOD THROUGH HIS WORD BY HIS SPIRIT

Please note: This zoom meeting is a question-and-answer session with Racine to hear God's voice through His Word and NOT AN interactive prayer service. No one can be in a place of healing before God. Remember the man at the beautiful gate (Acts 3:6). Jesus must have passed there many times before He sent Peter and John to him and he was healed. Ask the man at the pool of Bethesda (John 5): Jesus never forgets; Jesus never forsakes. There is an appointed time for everything that concerns you. God's time is the best, as the Spirit leads.

Sense knowledge ceases when revelation comes.
Follow Us On Social Media:
– YouTube: https://www.youtube.com/@TheUOGOfficial
– Faceboook: https://www.facebook.com/theuogofficial/
– TikTok: https://www.tiktok.com/@theuogofficial
– Instagram (UOG): https://www.instagram.com/theuogofficial/
–Twitter: https://twitter.com/theuogofficial
Follow Racine & Ruth:
– Instagram (Racine): @racinebousso_official
– Instagram (Ruth): @ruthbousso_official 
Zoom Meetings With Racine & Ruth